Concert – 2020 Christmas festival at the Museum of Archaeology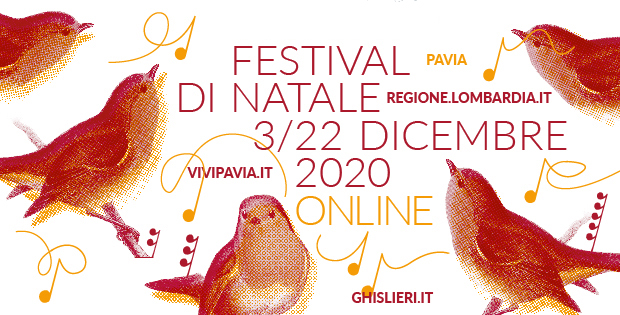 The Archaeological Museum of the Pavia University Museum System invites you to listen to an extraordinary concert, recorded in Pavia in the fascinating setting of the museum, as part of the Art and Music cycle for a new 2020 Christmas Festival. It was organised in partnership with the Culture Department of the Municipality of Pavia and the Ancient Music Centre of Ghislieri Foundation, with the contribution of the Lombardy Region and in collaboration with CSV South Lombardy, Festival of Rights 2020 and with the patronage of the FAI – Delegation of Pavia.
What can be done? Arias and laments of the Italian seventeenth century
GIUSEPPINA BRIDELLI, mezzo-soprano, MICHELE PASOTTI, lute
Music by L. Rossi, F. Cavalli, B. Strozzi, G. Frescobaldi, G.A. Baskets, B. Ferrari
The project was born to combine the usual Christmas activities organised by the Ancient Music Centre and the opportunity offered by the Department of Culture, with the aim of discovering some unknown but stunning places from Pavia which have particular historical-artistic value, such as the Archaeological Museum of the University of Pavia.
Have a good listen!
#RaccontaMuseo #Museichiusimuseiaperti #laculturanonsiferma #FestivaldiNatalePavia2020 #musicabarocca #ViviPavia #ComunediPavia #CentrodimusicaanticaFondazioneGhislieri