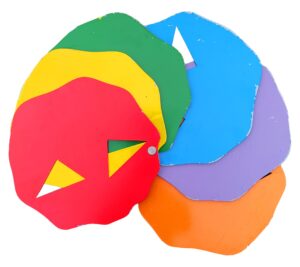 Art Encounters – Creativity of Yesterday and Today.
Contemporary artists exhibit at the Museum of Archaeology of the University of Pavia
Museum System: ARTIST'S BOOKS.
Vernissage Saturday, April 15, 2023, 4 p.m. – finishes on Saturday, May 20, 2023, 5
p.m., with catalogue presentation.
After the dark period of the pandemic, the Art Meetings that have been enriching the Museum of Archaeology's cultural offerings for the past few years, are resuming.
On Saturday, April 15, 2023, the Museum of Archaeology will be open from 10 a.m. to
6 p.m., as it is every third Saturday of the month. At 4 p.m., meeting at the Museum for
the opening of the exhibition ARTIST'S BOOKS involving 12 artists in a contemporary
art group show on the theme of art books, with many interesting proposals.
In the fascinating space of the Museum, the exhibition presents works by Alberto
Barbieri, Gianni Cella, Fernanda Fedi, Davide Ferro, Gino Gini, Peter Hide, Andrea
Iucu, Fabrizio Molinario, Lele Picà, Isabella Rigamonti, Massimo Romani, and Ilirjan
Xhixha.
The exhibition is part of the Art Encounters organized by the Museum of Archaeology,
which started off in 2018, with the purpose of engaging a number of artists in a dialogue
with the Museum's evocative spaces and the precious artifacts housed there. The series
of meetings, curated by Museum curator Anna Letizia Magrassi Matricardi and Paolo
Campiglio, professor of Contemporary Art History at the University's Department of
Humanistic Studies, under the supervision of Museum director prof. Maurizio Harari,
who will speak at the vernissage, is an opportunity for the University to meet the world
of contemporary creativity.
No reservation is necessary, info: museo.archeologia@unipv.it
Free admission to the exhibition which opens at 4 p.m. on April 15.
The exhibition will be open for one month, until May 20, 2023, during the Museum's
opening hours: monday and wednesday 2-5 p.m. and thursday 9 a.m.-12 p.m. and the
third saturday of the month 10 a.m.-6 p.m.
Website: https://archeologia.unipv.eu/
Address: Università dagli Studi di Pavia, Palazzo Centrale, Strada Nuova 65, entrance
in the passage between Cortile delle Magnolie and Cortile Sforzesco.
Poster