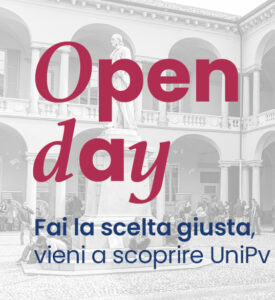 Do the right choice for your future! On July 14th come visit UniPv.
Open Day – July 2022 edition
Thursday 14, from 9:30 a.m., in the departments  of Pavia and Cremona.
Open Day  it' s an orientation event of the University of Pavia made for high school students.
During the Open Day teachers, youngs, researchers and tutoring students  are available to let you  know about the active programs for bachelor's degree and single cycle master degree courses of study at the University of Pavia, the student' s services and the athenaeum' s facilities.
Here's the program:
At 9:30 a.m. Opening and Rector's speech in a classroom from the 15th Century.
From 9:30 a.m.to 1:00 p.m. Opening of the orientation desk for the degree courses and the services of the athenaeum.
From 9 to 12  you can visit for free the Archeology Museum, located between Cortile delle Magnolie and Cortile Sforzesco.
The Museum offers to the public a free guided visit at 2 p.m.
For taking part at the free guided visit  you need to register at the following link:
Area Umanistica – Visita al Museo di Archeologia e biblioteca di Studi Umanistici
https://progetticor.unipv.it/e/2172
From 2:00 p.m. to 4:00 p.m. Guided visits to departments, museums, educational facilities, laboratories, libraries ecc.
From 4:00 p.m. Visit to the Colleges of the Institution for the Right to Education and to the Merit-Based Colleges.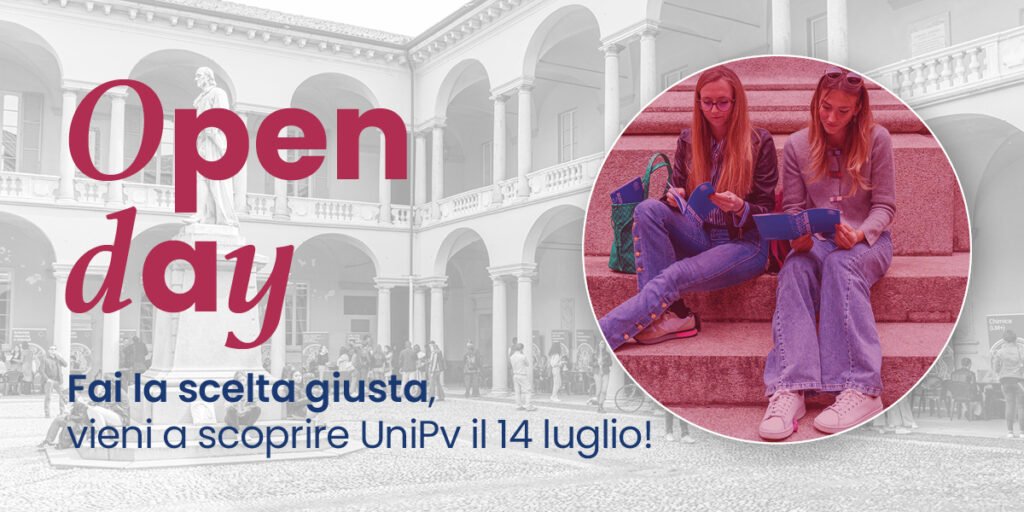 Post Tagged with COR, Museo di Archeologia, Porte Aperte, Sistema museale d'Ateneo di Pavia, Università degli studi di Pavia